Parking
We are located in the southernmost Methodist Professional Building.There is a parking lot located south of the building that provides a shuttle service to the building. There is also complimentary valet parking located at the front of the building.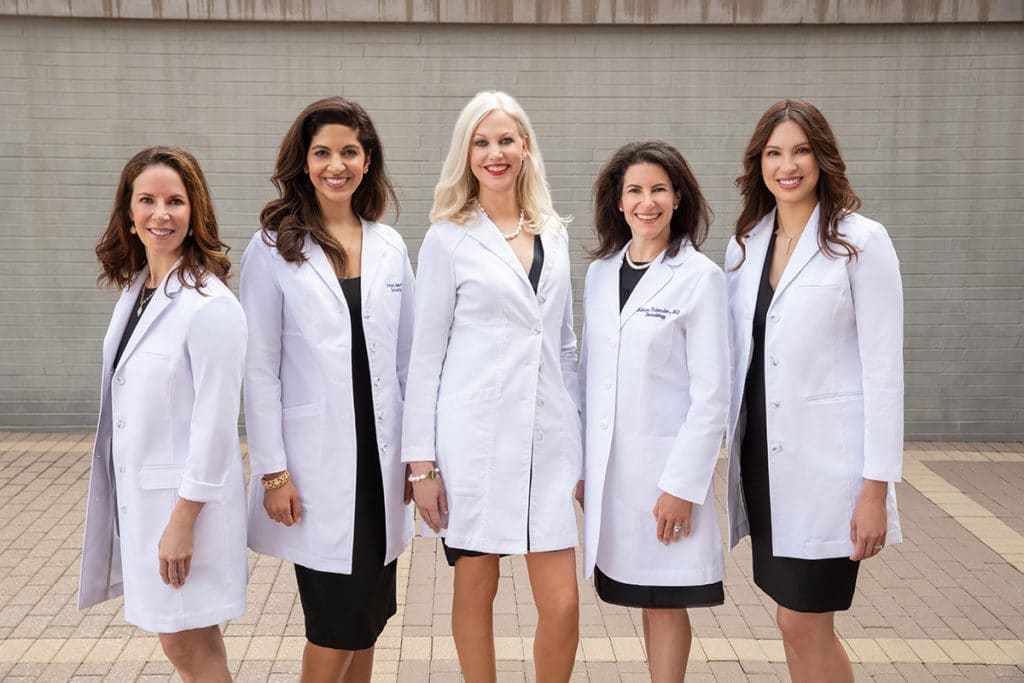 Our Dermatology Services
Learn more about our services and procedures below.
Tuesday
8:00 AM - 4:00 PM
Wednesday
8:00 AM - 4:00 PM
Thursday
8:00 AM - 4:00 PM
About Us
We are a physician owned practice, proudly serving patients across Dallas - Fort Worth.  We offer both medical dermatology and cosmetic dermatology services. We offer the latest techniques in aesthetics and specialize in injectables, such as Botox, Sculptra, fillers, and Kybella. We collaborate with our patients on ways to non-surgically enhance their appearance, and achieve their desired results. We have the latest in laser technology, injectables, and cosmetic treatments to maintain a youthful appearance and enhance natural beauty.
We also focus on treating medical skin conditions such as: acne, rosacea, eczema, psoriasis, mole removal, autoimmune skin diseases, and pediatric dermatology. Our practice is led by the best Dallas dermatologists that strongly believe that patient care comes first and your experience is our number one priority. Our board-certified dermatologists use evidence-based medicine to provide cutting-edge, collaborative, and compassionate skin care.  We look forward to seeing you in our office!